Schedule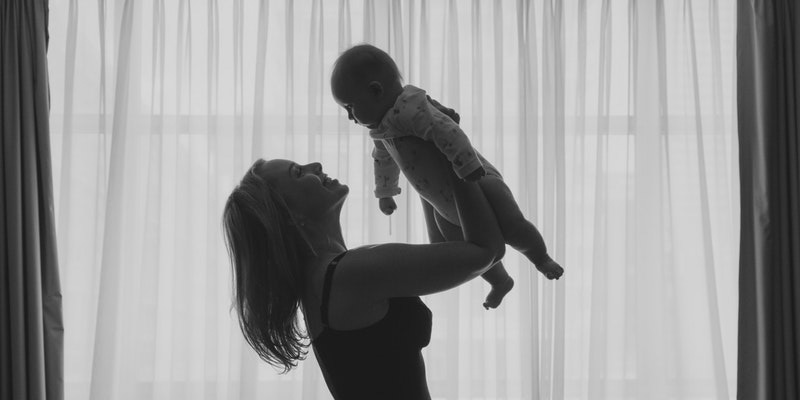 Lullababies – Storytime Program for Parents & Babies (5 Week Session)
DESCRIPTION
This session includes five 45-minute long classes each consecutive Thursday morning starting on March 15, 2018 and ending on April 12, 2018.
Lullababies is a storytime class with a movement focus for parents and babies (0-18m). Over this five week session, participants will learn from a broad repertoire of rhymes, songs, tickles and bounces based on local storytelling legend Sally Jaeger's programs. The class material requires the participation of the parent or caregiver, to play with baby using language and movement.
Benefits Include:
Early introduction to language for baby
Parents will learn how to distract, diffuse, entertain, calm and sooth baby
Face-to-face interaction stimulates baby's attention span and listening skills
Stimulate baby's senses with foot pats, finger plays, tracing and tracking of small motor movements
Moving with baby helps them grasp where they are in space and see the world around them
Allows baby to socialize with other babies
Strengthens the bond between parent and baby
Group class environment allows for meeting other new parents
Parents will learn how to be aware of their posture when moving with baby to prevent injury
Equipment Required:
Yoga mat (optional)
Baby blanket
Soother or bottle if needed (no toys please)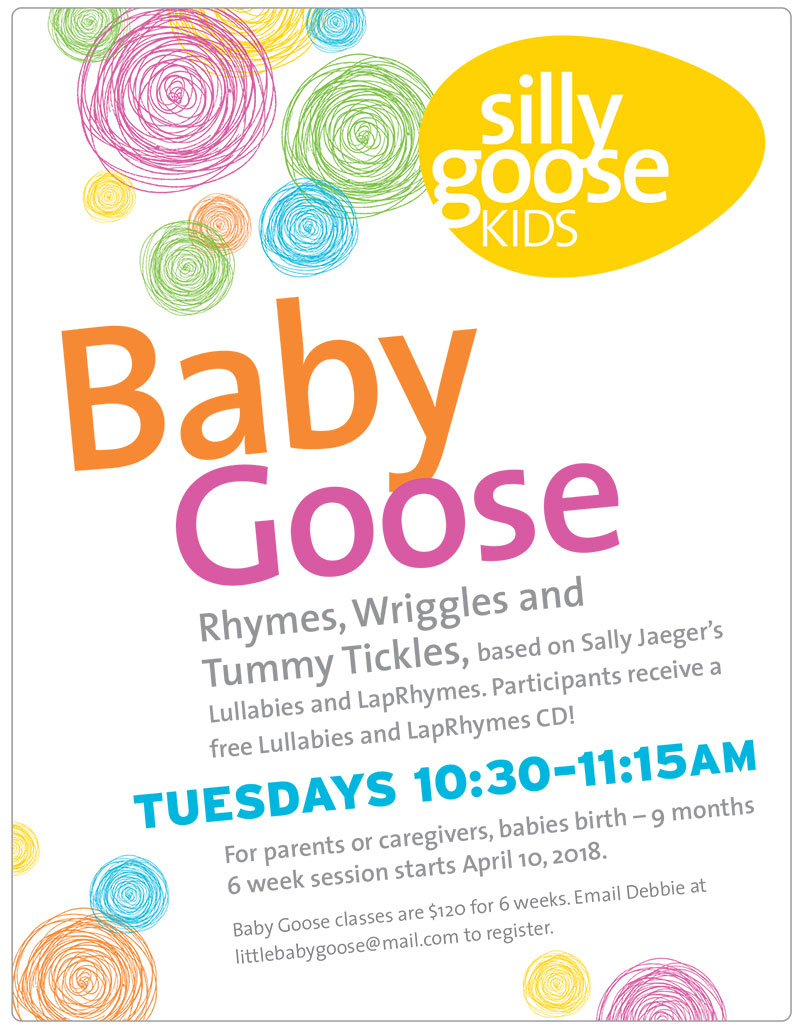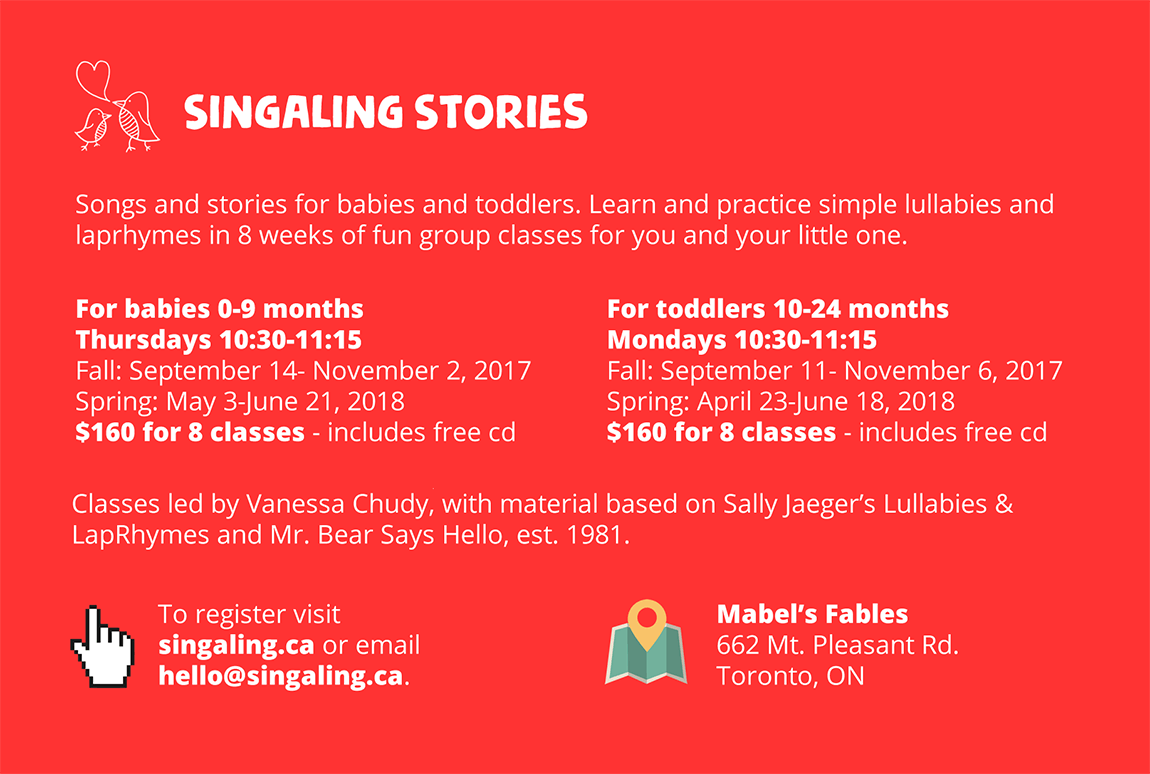 Vanessa Chudy will be teaching two new programs at Mabel's Fables
in September:  Singaling Stories for Babies birth to 9 months and
Singaling Stories for Toddlers 10 – 24 months.
Join Vanessa for a Free Demo Monday, August 21, 10:30 at Mabel's Fables
You may contact Vanessa directly to register for the demo or for the
fall session at singaling.ca and hello@singaling.ca