Concerts: The Dish Ran Away With The Spoon (45 min. concert, preschool – grade 3, max. 150) An infectious and engaging concert of Mother Goose rhymes, fingerplays, echos, chants, stories and songs that is geared to children from preschool – grade 3. Interaction is spontaneous and listening skills blossom as children join in with Sally and Erika to help tell the tales! For more information please contact us: sallyjaeger@gmail.com. For a selection of additional programs,...
read more
Celebrating Over 30 Years of "Mr. Bear Says Hello" September 2013 – May 2014 Sally Jaeger & Erika Jaeger MONDAY Sept. 16 – Nov. 11/13 Jan. 6 – Mar 3/14 Mar. 17 – May 12/14 TUESDAY Sept. 17 – Nov. 5/13 Jan 7 – Feb 25/14 Mar. 18 – May 6/14 WEDNESDAY Sept. 18 – Nov. 6/13 Jan. 8 – Feb 26/14 Mar. 19 – May 7/14 THURSDAY Sept. 19 – Nov. 7/13 Jan. 9 – Feb. 27/14 Mar. 20 – May 8/14 SATURDAY Please contact us for upcoming dates Lullabies & LapRhymes (infants 0 – 9 months) Erika...
read more

"Oral language is the basis for literacy." – Ont. Kindergarten Curriculum Storytellers Sally and Erika invite children 2 – 4 years old with parent or caregiver to join Jack in the Box for this enriched language play program! You will learn stories, fingerplays, echos, rhymes, circle games and songs that are perfect for this age group! Whether you are beginning a family storytelling tradition or collecting more favorites for your repertoire, you will enjoy this lively, interactive program. As in all of our classes, the parent or...
read more

Welcome to the world of Mother Goose. A gentle one hour workshop for expectant parents and new parents with infants up to 3 months. Sally and Erika will help you discover songs & lullabies, tickles & laprhymes, walking & jig jogs that are perfect for soothing and stimulating your baby! Touching and talking to your baby with language play helps the bonding process. Physical interaction helps in the development of baby's nervous system by gently stimulating all of the baby's senses. These rhymes and songs will become a natural...
read more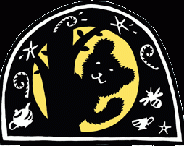 Mr. Bear Says Hello is the first of Sally's parent programs, created in Toronto in 1981, and now in its 30th year! Storytellers Sally and Erika and lovable hand puppet Mr. Bear share songs, rhymes, fingerplays, stories, books, circle games and lullabies. An 8 week program with children from 10 months to 2 years old and parent or caregiver. In this class of active toddlers, we use repetition, repetition and more repetition! This method allows the child to observe and absorb the songs, rhymes, fingerplays and stories. Even a busy...
read more

NEW FORMAT Congratulations! You are expecting a baby!  You have a brand new baby!  Now what do you do? Lullabies & LapRhymes is a unique program that supports early language play, healthy touch and bonding for expectant parents and new parents with babies from birth to 9 months old. Discover traditional songs, laprhymes, fingerplays and lullabies that are just right to sing and play with your baby. Our 4 week program helps you and your baby learn language and listening skills that will grow with your family throughout the years. Learn...
read more