Hello Everybody!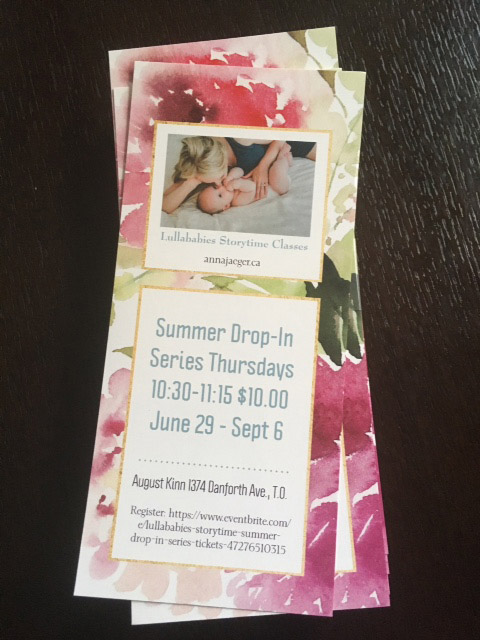 Lullababies Storytime, created by my daughter, Anna, is offering a Summer Drop-In Series at August Kinn, 1374 Danforth, near Linnsmore, Thursdays, 10:30 – 11:15, June 28 – September 6.
Based on Sally and Erika's Lullabies & LapRhymes and Mr. Bear Says Hello, you will learn Rhymes, Songs, Tickles and Bounces and practical tips on how to add them into your days or nights with your little ones!
Special introductory summer rate of $10 per class!
Please help spread the word to all the new moms you know!
For more information: