Registration has begun for fall sessions of baby and toddler classes!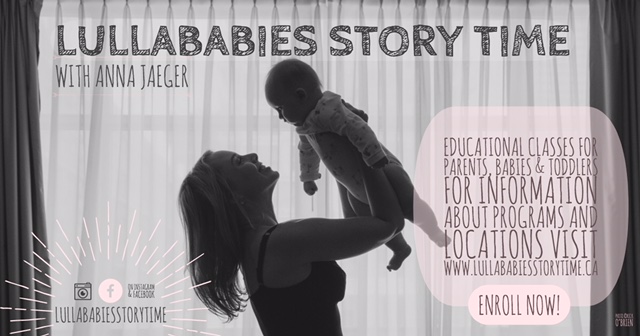 Lullababies Storytime, for infants – 18 months and Mr. Bear Says Hello 18 months – 4 years, with Anna, my older daughter, carrying on the family storytelling tradition!  8 week sessions at Mabel's Fables Children's Bookstore, 662 Mt. Pleasant Rd. and Evymama, 
1345 St. Clair Ave. W.
For
 details, see Anna's flyer below and 
lullababiesstorytime.ca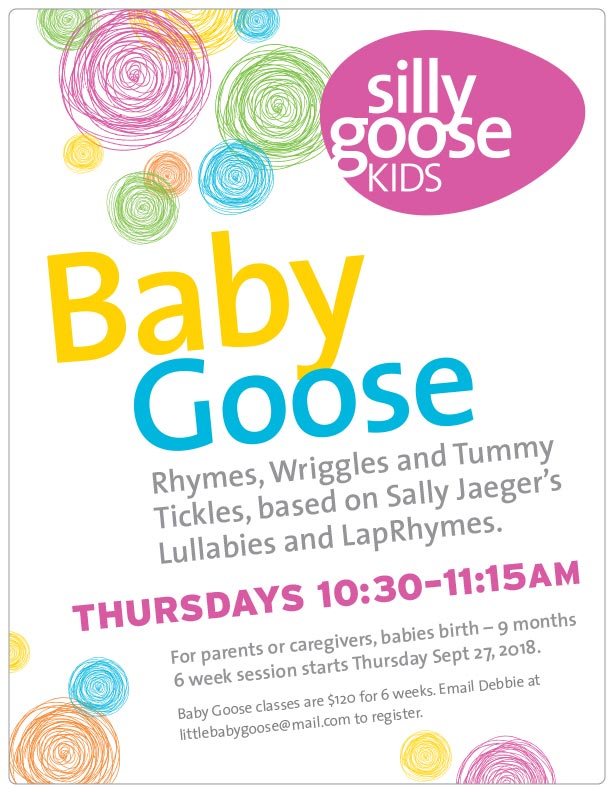 Baby Goose Storytime with Debbie Bottley, for babies – 9 months with parent or caregiver. 6 week sessions at Silly Goose Kids, 2054 Danforth at Woodbine! For details, follow Silly Goose Kids and littlebabygoose@mail.com
You have experienced the joys of bringing rhymes and songs into your everyday life with your children!  Please help spread the word and share this message to to all new parents you know!